If you hide your document behind a password, it won't be possible to share it on Social Media and it won't be visible in Google searches. You will need to send your password to anyone you wish should view your document.
Recipients can hide their documents from the public - just follow these steps:


1. Click the "Sign in (Recipient)" -link, at the bottom of the document-page.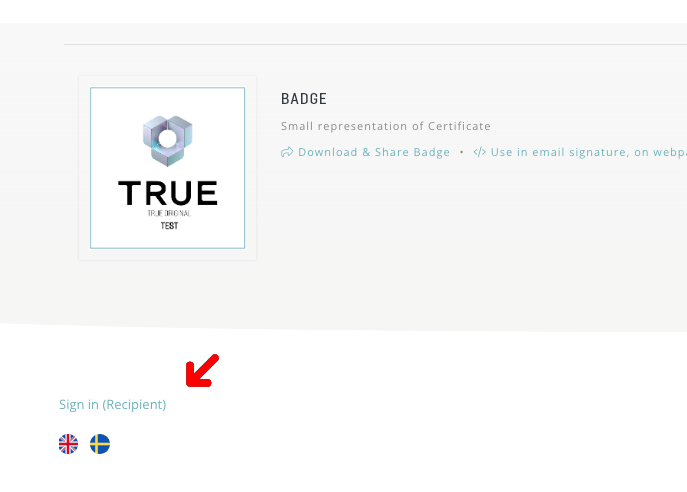 2. Enter the email from which you Received your document from.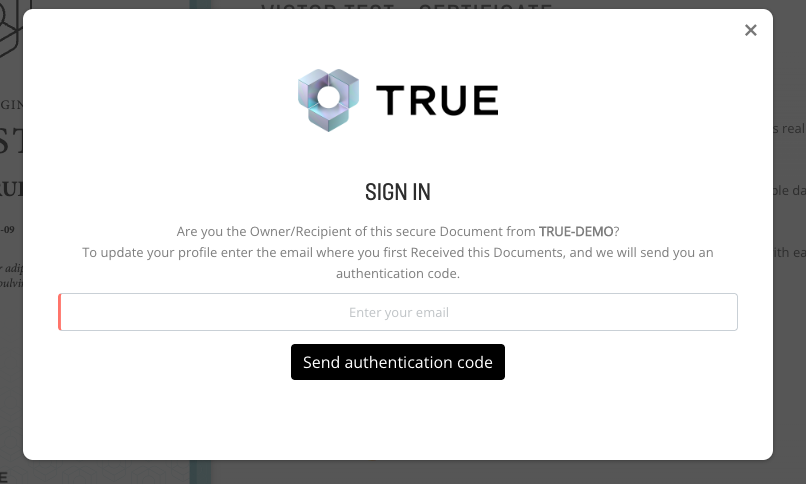 3. You will get an email from support@trueoriginal.com with a verification code:



4. Enter the code.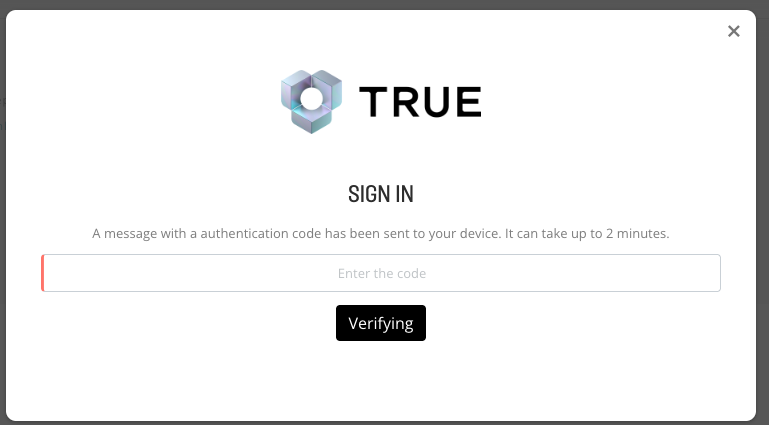 5. Choose"privacy settings" at the bottom of the page.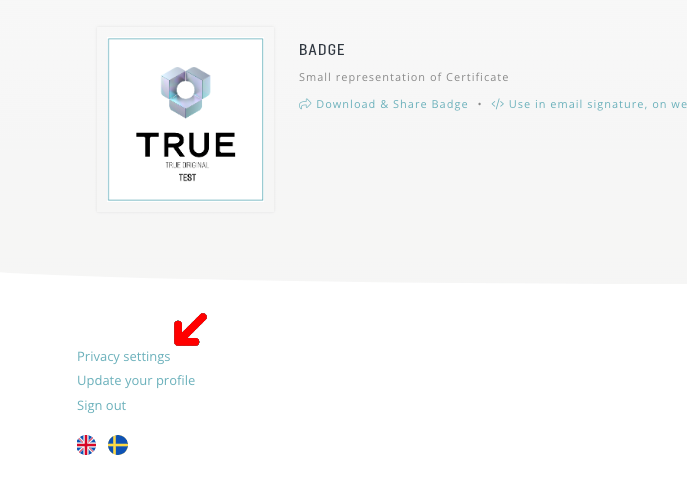 6. Choose "password protected", "update" and follow the instructions.


Your document is now hidden and protected behind a password. It can't be seen without your permission.