By clicking on the icon under 'Add to', you can easily share your document on your LinkedIn profile.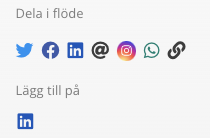 After you log in to LinkedIn, you see this;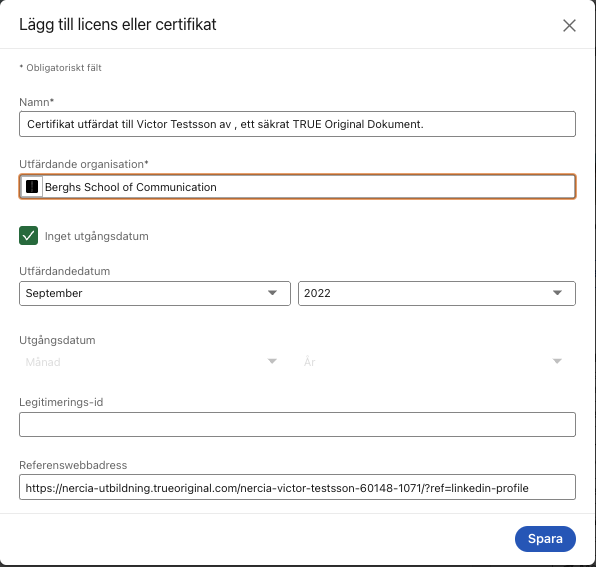 Name - Here is a pre-set text for your document.
Issuing Organization - Here is the organization that issued your document. ATTENTION! If the publisher's logo is not visible, click on the field and then on the publishers name in the drop-down list.
Credential ID - You do not need to fill in anything here.
Credential URL - Here is the link for your document.